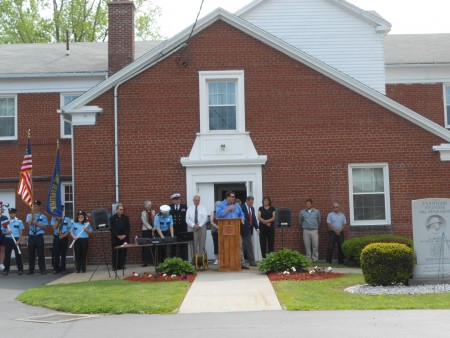 WELCOME TO THE VILLAGE OF FARNHAM
526 Commercial Street
PO Box A16
Farnham, NY 14061
Phone: (716) 549-0890
Fax (716) 549-7149


Office Hours
Monday, Tuesday, Thursday and Friday
9am – 5pm
Lunch is 12:00pm – 1:00pm
Wednesday
9:00am – 12:00pm

For Village Board Meeting Dates and other Events, click on the Calendar and then select Farnham

Village Clerk – Treasurer: Jackie Hoisington
Deputy Village Clerk: Sarah LaBarge
DPW: Ellsworth Nolan
DPW Part-Time: Jason Hoisington

Mayor: Jere Hoisington
Deputy Mayor: Vincent Rovnak
Trustees: George Cordia
Yvonne Heller
Elizabeth Huffnagle

************************************************************************

Memorial Day, May 29th, Services and Celebrations:
The Town of Brant will hold their Memorial Day Service at the Brant Veteran's Park beginning at 9am.
The Village of Farnham will be having their service at the Veteran's Park/Playground @ 10:30 AM.
Farnham Fire Department Annual Chicken BBQ starts at 12:00 (noon) until sold out. There will be a Chinese Auction; 50/50 drawing; and Ladies Auxiliary will be raffling off a "Cooler of Picnic Goods"...Fun will be had by all.


******************************************************************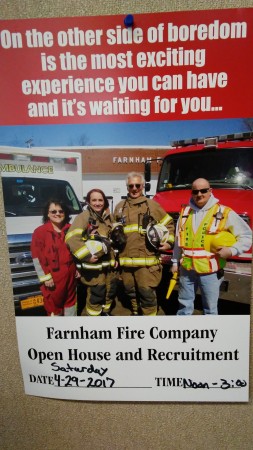 ***************************************************************************
The 125th Anniversary of the Village of Farnham Celebration
The Celebration begins on July 22, 2017 with The "125" Anniversary 50's Street Dance featuring Crash Cadillac. It begins at 8pm and ends at Midnight. It is being held at the Farnham Fire Hall, 526 Commercial Street


The Celebration continues on September 2nd and 3rd at the Farnham Village Park. There will be Vendors, Food and Music

Please fill out the form below if you wish to be a vendor at this event.
We are requesting vendors between 12:00pm - 8:00pm.
Note that it is first come first serve, and we hope to see you there!
Commerative T-Shirts and Sweatshirts

are available to order. You get to choose one of the logos. Order forms are available at this link or in the Village Hall during normal business hours
. Orders will be taken through September.
Vendor Registration Form
This is an outdoor event. We are renting spaces only. You will need to provide your own tables, chairs and tents. If electrical is requested, please bring an extra long heavy duty cord.